2024 World Congress of Brachytherapy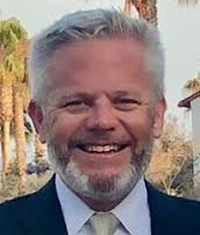 We are delighted to extend an invitation to you for the 2024 World Congress of Brachytherapy, a prestigious event that brings together some of the brightest minds and industry leaders in the field of brachytherapy.
The Congress, held from July 10 - 13, 2024, at the Gaylord National Resort & Convention Center Square in National Harbor, Maryland, promises to be an unforgettable experience. With participants from esteemed organizations from The American Brachytherapy Society (ABS), The Groupe Européen de Curiethérapie and the European Society for Radiotherapy & Oncology (GEC/ESTRO), Asociación Ibero Latino Americana de Terapia Radiante Oncologica (ALATRO), Canadian Brachytherapy Group - Canadian Association of Radiation Oncology (CBG-CARO), Japanese Society for Radiation Oncology (JASTRO), Association of Radiation Oncologists of India (AROI), Indian Brachy Society (IBS), Polish Brachytherapy Society (PBS) & Australian Brachytherapy Group (ABG), this event will foster global collaboration and empower local brachytherapy practices.
Under the theme "Knowledge without borders: Empowering Local Brachytherapy Through Global Collaboration," our congress will provide a platform for sharing insights and staying updated with the latest advancements in brachytherapy techniques. Engage in meaningful discussions during panel sessions and gain invaluable knowledge through interactive workshops led by key thought leaders.
By attending the 2024 World Congress of Brachytherapy, you'll gain invaluable knowledge that can enhance your practice and contribute towards advancing patient care. Additionally, you'll have opportunities to explore collaborations with experts in your field on a global scale.
We understand that your time is valuable; however, we firmly believe that participating in this congress will be an investment in your professional growth. We encourage you to mark your calendar for July 10 - 13 so you don't miss out on this transformative experience.
Don't miss out on this exceptional opportunity to be a part of a global community that is driving innovation and excellence in the field of brachytherapy. Join us at the 2024 World Congress of Brachytherapy and let's shape the future together!
Sincerely,
Brett W. Cox, MD
President
American Brachytherapy Society