#NextGenBrachy: Leveraging Mentorship for Early Career Radiation Oncologists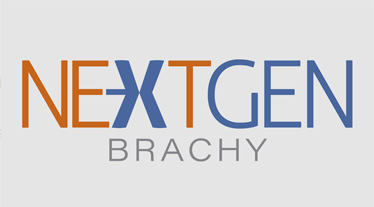 By Idalid "Ivy" Franco, MD, MPH, and Lisa Singer, MD, PhD
Thank you for your Interest. The submission process is now closed.
In January of this year, the American Brachytherapy Society (ABS) announced the development of a new mentorship program: #NextGenBrachy, as part of the 300 in 10 initiative. Although the use of brachytherapy is accepted as a cost-effective and critical component in the management of multiple cancers, including definitive treatment of prostate and cervical cancer, there has been a decline in utilization in the U.S. over the last two decades1. One of the factors identified in a recent brachytherapy training survey of residents was lack of exposure leading to decreased comfort and expertise2. The survey also identified enthusiasm for on-the-job training. #NextGenBrachy aims to match early career brachytherapists with experienced brachytherapists to provide on-the-job mentorship, increasing the confidence of our members to continue practice in this essential technique.
#NextGenBrachy is open to all early career radiation oncologists. Notably, a 2019 study by Lu, et al., found that 27% of U.S. ABS members were women, with significantly less women in the editorial board for the major journals of the ABS (18%) compared to ASTRO (43%)3. We identified no literature regarding the proportion of brachytherapists identifying as minorities underrepresented in medicine, likely due to the low numbers within the field of radiation oncology as a whole, with a 2017 radiation oncology workforce study showing 2.2% Black or African American and 2.3% Hispanic, Latino or Spanish origin4. The impact of these trends is important to note when patient care and outcomes in large database studies show that patients living in rural areas, from minority populations, and of lower SES backgrounds are less likely to receive brachytherapy. A 2015 SEER study by Grant et al. found that brachytherapy was used less often in the definitive or postoperative setting in Medicaid or uninsured patients compared to those with non-Medicaid insurance5. A more recent study of NCDB by Alimena et al. published in 2019, showed that Black women had worse all-cause mortality and were significantly less likely to receive brachytherapy , with no difference in survival by race when brachytherapy was delivered6. Mentorship for early career brachytherapists from all backgrounds is critical for our specialty and for our patients.
Through the 300 in 10 initiative, the ABS is committed to training the next generation of brachytherapists. #NextGenBrachy is looking for early career radiation oncologists within 6 years of residency training completion to be matched with brachytherapy experts. This pilot one-year program is geared toward U.S. physicians, with active ABS membership, practicing brachytherapy full or part-time. There is also a strong focus aimed at attracting mentees from groups traditionally underrepresented in medicine. The Pilot will be composed of: 5 prostate and 5 gyn mentor-mentee pairs, in addition to physics mentorship, with the possibility of exposure to other sites in future iterations of the program. Mentoring will take place over the phone, a webinar, or via the method most convenient for each mentor-mentee pair. Mentorship will be renewable and there is no upper age or career limit for mentees, though target mentees will have completed residency training between 2014-2021.
Participation in #NextGenBrachy will provide an opportunity to discuss brachytherapy techniques and applicators, serve as a forum for discussing early career challenges, and allow for career-building and networking opportunities not otherwise available. Mentee registration is available on the ABS website and includes rationale for becoming a mentee, goal for the year participating in the mentorship program, and acknowledgement that liability for patient care rests with the mentee. We encourage all those who are interested in becoming the next generation of brachytherapy experts to consider signing up as a mentee in #NextGenBrachy!
We are excited to announce the accomplished mentors generously participating in the first year of #NextGenBrachy and look forward to welcoming mentees!
Gynecological Brachytherapy Mentors
Kevin Albuquerque
Beth Erickson
Ann Klopp
Jyoti Mayadev
Gita Suneja
Prostate Brachytherapy Mentors
Steven Frank
I-Chow Hsu
Chad Tang
Martin King
Marisa Kollmeier
Physics Brachytherapy Mentors
Adam Cunha
Chris Deufel
Rajat Kudchadker
Dorin Todor
Jackie Zoberi
---
References
1 Petereit DG, Frank SJ, Viswanathan AN, et al. Brachytherapy: where has it gone?. Journal of Clinical Oncology. 2015 Mar 20;33(9):980.
2 Marcrom S, Kahn J, Colbert L, et al. Brachytherapy training survey of radiation oncology residents. Brachytherapy. 2018 Jul 1;17(4):S25-6.
3 Lu DJ, Luu M, Yashar CM, et al. An evaluation of gender diversity in the American Brachytherapy Society. Brachytherapy. 2019 Nov 1;18(6):835-40.
4 Fung CY, Chen E, Vapiwala N, Pohar S, Trifiletti D, Truong MT, Uschold G, Schuster J, Patel A, Jani A, Mohindra P. The American Society for Radiation Oncology 2017 radiation oncologist workforce study. International Journal of Radiation Oncology* Biology* Physics. 2019 Mar 1;103(3):547-56.
5 Grant SR, Walker GV, Koshy M, et al. Impact of insurance status on radiation treatment modality selection among potential candidates for prostate, breast, or gynecologic brachytherapy. International Journal of Radiation Oncology* Biology* Physics. 2015 Dec 1;93(5):968-75.
6 Alimena S, Yang DD, Melamed A, et al. Racial disparities in brachytherapy administration and survival in women with locally advanced cervical cancer. Gynecologic oncology. 2019 Sep 1;154(3):595-601.