2019 ABS Annual Meeting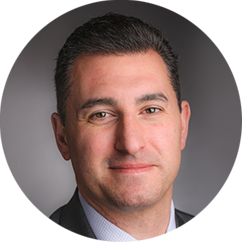 Knowledge is Power. As practitioners, we have an obligation to provide patients both the knowledge and the power to make informed treatment decisions based on scientific evidence which is free of bias or financial incentives. For patients, the challenge of living in an era of information overload, where oftentimes information is confusing and contradictory, or information is miss-delivered or missed altogether, understanding available treatment options can be daunting.
I am pleased to announce that the 2019 American Brachytherapy Society's Annual Meeting will be designed around the theme, "Knowledge is Power: Generating Awareness for Patients & Practitioners". At this conference we will provide physicians scientific data on the efficacy of brachytherapy for all disease sites as well as an understanding of how to effectively communicate this message to patients and referring providers. With a focus on today's technology driven landscape, we will provide the tools to help physicians and patients be informed of treatment options and an understanding of the benefits of brachytherapy as a component of their care. We must remember that the first shot for cure is the best shot for cure and we must advocate for treatments that make the first shot maximally effective.
It is with great enthusiasm and anticipation that we invite you to attend the 2019 American Brachytherapy Society (ABS) Annual Meeting. The meeting will be held at the Intercontinental Hotel in the exciting city of Miami from June 13-15, 2019. Brett Cox, our Scientific Program Chair along with Co-Chair, Kristin Bradley are putting together a very enriching and stimulating program focused on generating awareness on the efficacy of brachytherapy across all disease sites. I promise an exciting meeting where we will step out of established conventions and shake things up as we re-brand, re-message and re-engage in our proven treatments that have withstood the test of time. Hands on educational opportunities will be provided, interactive sessions with experts working through cases will be offered, multiple SAMs will be included free of charge, technologies will be showcased, controversy will be embraced and fun will be had. In an era of equating shiny and new with good, let's showcase the tried and true which have been the cornerstone of our profession from its inception. A wide variety of national and international speakers have been invited to present their data and to debate controversial issues. We will again offer the Judith Stitt Best Abstract Awards highlighted in the plenary session. The Resident Travel Awards will continue to encourage resident involvement and the Henske award will be presented. Be prepared as this year is going to be one to remember.
Set in the heart of downtown's thriving financial and business district, the Intercontinental Miami hotel offers breathtaking views of Biscayne Bay. A Welcome Reception will initiate the meeting to allow for networking. A membership luncheon on Friday will include the introduction of new Board members and review of ABS activities and initiatives. Vendors will be present over the course of the meeting to demonstrate state-of-the-art equipment, software and services of value to radiation oncologists practicing in this growing field of medicine.
We hope that you will join us in Miami in June 2019. The meeting will offer a tremendous educational experience as well as a chance to relax in the great city of Miami. Along with our International colleagues, we invite you to participate in an incredible worldwide gathering of leaders in the field of brachytherapy. Let's come together to increase our Knowledge and Power.
Peter F. Orio III, DO, MS
President, American Brachytherapy Society