Robert R Kuske, MD, FACRO, FABS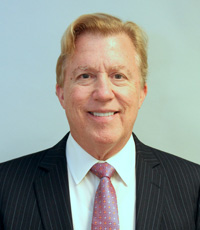 Dr. Kuske completed his training in Radiation Oncology at the University of Cincinnati in 1984 and from there went on to Washington University School of Medicine in St. Louis, Missouri where he was an Instructor of Radiation Oncology and Chief of Breast Cancer Services. Dr. Kuske held a position at the department of Radiation Oncology at the Ochsner Clinic in New Orleans, where he co-founded New Orleans Tulane Cancer Centers' radiation oncology program.
In October 1991, Dr. Kuske and colleagues pioneered accelerated partial breast irradiation," (APBI) a five-day alternative to conventional six weeks of external beam whole breast irradiation in select early-stage breast cancer at the Tulane Medical School. He is the principal investigator of the RTOG Phase II clinical trial for APBI and co-principal investigator of the NSABP/RTOG Phase III trial, which compares 5 days of partial breast irradiation to 6 weeks of whole breast irradiation. After moving on from Ochsner, Dr. Kuske worked in the Breast Cancer Program as a Professor of Human Oncology from 2000 – 2003 at the University of Wisconsin.
In 2003 Dr. Kuske moved to Arizona where he helped to further the use of APBI in radiation oncology. Dr. Kuske co-founded Arizona Breast Cancer Specialists in 2008 as the first-ever radiation oncology facility in the world focused solely on breast cancer treatment with radiation. In 2012 they merged with Arizona Center for Cancer Care where he continues to advance the use of APBI for breast cancer patients. He loves teaching and sharing his knowledge with medical students, residents, practicing physicians, and his patients.
On a personal level Dr. Kuske enjoys hiking the mountains Arizona offers year round with his beloved Cavalier King Charles, Beignet. He is also the Board Vice President for The Academy Drum and Bugle Corps, a student drum corps group he holds near and dear to his heart.